Onze winkel
Op 19 december 2022 opende we de deuren van onze gloednieuwe winkel in Schoten! Kom ons bezoeken en dompel je onder in de wereld van je favoriete film, tv-serie of game!
Adres:
Paalstraat 87
2900 Schoten

Openingsuren:
Dinsdag t/m zaterdag van 10u tot 18u.
Zondag & maandag gesloten.
Bereikbaarheid:
Je kan gemakkelijk én gratis parkeren op parking Het Ven. Vergeet niet je parkeerschijf te leggen!
Vanaf deze parking is het nog 150m wandelen tot aan onze winkel.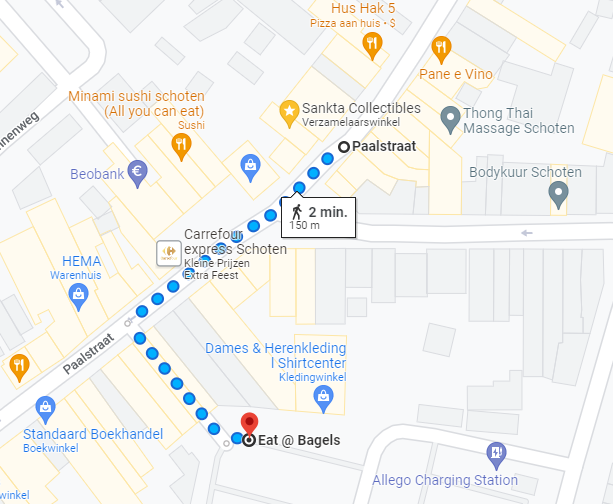 Kom je met de bus richting Antwerpen? Dan stopt deze quasi voor de deur! Je stapt af aan de halte Th. V. Cauwenberghslei. Dan is het nog 20m tot aan onze winkel. Volgende bussen stoppen aan deze halte:

Vertrek je vanuit Antwerpen? Dan neem je bus 621 richting Sint-Job en stap je af aan het gemeentehuis van Schoten. Dan wandel je nog een kleine 5min tot de winkel.
Vragen of hulp nodig?
E-mail
Altijd een antwoord binnen 24 uur
Mail ons
5/5

Wij scoren een 5/5 op Google Reviews